Evidence-Based, Collaborative,
Family-Centered, Effective
Parents are fully informed and actively involved in each step of the process, from initial evaluation to relapse prevention.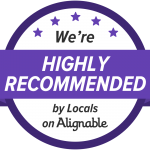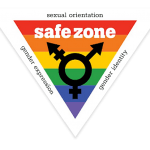 Dr. Sarah Ravin is a psychologist providing treatment for children, adolescents, and young adults with eating disorders, anxiety disorders, depression, body dysmorphic disorder, body image concerns, self-injury, and stress management.
Through close collaborationwith patients, families, and other healthcare providers, Dr. Ravin utilizes evidence-based treatments to help patients resolve symptoms, achieve goals, improve well-being, and live more meaningful lives.
Evidence-Based
Evidence-based practice in psychology is the integration of the best available evidence with clinical expertise in the context of patient characteristics, culture, and preferences. My approach to treatment is informed by the latest scientific research and is tailored to the unique strengths, challenges, and needs of each individual and family.
Collaborative
I enjoy building strong therapeutic alliances with teens and young adults, empowering them to participate actively in their healthcare and assisting them in coping with challenges, resolving symptoms, clarifying values, and achieving greater levels of wellness and fulfillment. I am also passionate about building close, collaborative relationships with parents and other family members, joining them in forming a circle of safety around a recovering patient.
Family-Centered
Parents are a child's greatest resource in recovery. In my work with children and adolescents, I keep parents fully informed and actively involved in each step of the process, from initial evaluation to treatment planning to ongoing progress reports to relapse prevention. I view parents as the leaders of their child's treatment team, and I serve as a consultant to them. I provide parents with the latest scientific information on their child's illness, empowering them to make decisions about their child's care and supporting them through the process. For college students and young adults, I welcome the collaborative involvement of parents, relatives, close friends, and significant others whenever possible and appropriate. Building and utilizing a solid support system is a key focus of my treatment approach for people of all ages.
Effective
I am dedicated to providing effective treatment to each patient and family. I believe that prospective patients and parents deserve to know what services I provide, why I provide them, and how likely they are to be effective. To this end, I collect and analyze detailed data on my patients' treatment outcomes and I publish these outcomes on my blog. My research demonstrates that the vast majority of patients who complete a full course of treatment with me achieve full recovery.
Dr. Ravin channels her natural energy, passion, and optimism into her work and is dedicated to guiding each patient towards full recovery and optimal wellness.